Spirit Masks
Jun 14, 2014
Beauty of Violence
May 28, 2014
Work in progress.
May 18, 2014
VISAFSLAG
May 12, 2014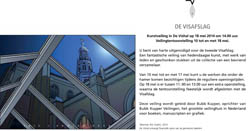 'Home sweet Home XL' (Ceramic, 25x33x28 cm. 2013) is my entry for the 'VISAFSLAG'. Sunday, May 18th at 14:00 it will be auctioned at the Vishal in Haarlem. Viewing days May 10-17 at opening hours.
http://www.devishal.nl/component/content/article/299-visafslag.htm
'Spirits' in the window at ArtUnit.
Apr 03, 2014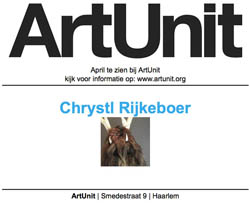 Two new works from te series' Spirit'.
'Luchtkastelen' op Sypensteyn.
Mar 31, 2014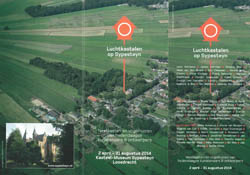 Air-Castles and Birdhouses by contemporary artists & designers on show at castle-museum Sypensteyn, Loosdrecht.

From April 2 until August 31 this exhibition can be visited inside the castle and at the incredibly beautiful estate surrounding it. I exhibit in one of the period rooms of the castle with 'Home' and 'HideawayHome'.
Model 'Peacock' with porcelain tail ready. Now I start working on the real, big one.
Jan 20, 2014
Spirit Donkey
Jan 07, 2014
Spirit 'Cat'
Dec 18, 2013
The 'Peacock' is ready.
Dec 03, 2013
Previous Page | 6 7 8 9 10 | Next Page page 8 of 37 pages