Skater
'de kleine K'
Digital ceramic magazine No. 53.
Clown
The Sisters
J.R.Goldmember
New work 'Duckface'.
Chryssie doesn't like Xmas
Go east Mr.T
Glasrijk Tubbergen 2018
'Black birds' & 'White bird don't cry'
The White Curtain'
Art show 'The White Curtain' to be seen in the Vishal. Horror Vacui? Afraid of the emptiness? As a visitor, be curator and create your own exhibition in the Vishal!
August 11- September 9

Lucky Cat Las Vegas
New ceramic work.
Vishal, Haarlem.
My work 'Sad,...so sad!
Grensloos Kunst Verkennen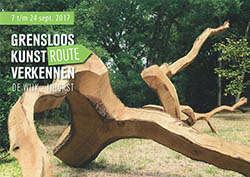 Art route from September 7 until September 24. My work is on show at the church in IJhorst.
Artikel in 'the Haarlems Dagblad' about 'Grensloos Kunst Verkennen'.
Mirror, mirror….Peacock.
KunstSchouw 2017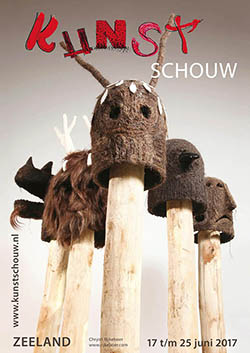 KunstSchouw 2017, from June 17 until June 25.
My exhibition 'Spirits' and 'Moody People' in the church of Noordwelle, during the annual art event 'Kunstschouw' in Zeeland.
Article about 'De koe in de kunst van de 17e eeuw tot heden' at the Gorcums Museum.
'De Koe in de Kunst', van de 17e eeuw tot heden.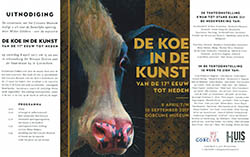 'Cows in Art', from seventeen hundred until now. At the Gorcums Museum in Gorinchem. On show from April 8 until September 10.
Group show 'Thousand Bombs and Grenades' at Kunsthal 45 in den Helder.
On view from March 12 until May 28.
New series of four works titled 'Mirror,mirror…....'
Previous Page | 2 3 4 5 6 | Next Page page 4 of 22 pages