Spirit Mask No.9
Feb 07, 2016
Spirit No.9 finished.
During the developing- and making of new works, I also work on earlier series.

BREIEN! at the Fries Museum.
Jan 24, 2016
'Mindful breien', article about the knitting exhibition in the Fries Museum, NRC Januari 23.
Kiss of the Wolf - Portraits
Jan 01, 2016
Twister in Engelmunduskerk.
Nov 02, 2015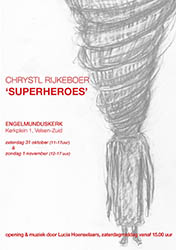 SuperHeroes in Engelmunduskerk
Nov 02, 2015
Twister
Oct 25, 2015
Crochet with plastic shopping bags.
BREIEN! at the Fries Museum
Oct 18, 2015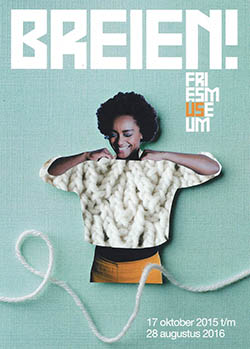 October 17 2015 until August 28 2016.
First 'Super Heroes' ready.
Sep 04, 2015
Working on a new project for the Engelmunduskerk in Oud Velsen.
Aug 16, 2015
Nice article in the NRC about the show 'Under the skin' at the Textiel Museum Tilburg.
Aug 06, 2015
Previous Page | 1 2 3 4 5 | Next Page page 3 of 35 pages