'Dinah'
Feb 17, 2015
The big cat-head 'Dinah' is ready for exhibition.
Design 'Cat', for gallery 'Inkijk' at the metro-station Wibautstraat.
Feb 01, 2015
'White Trophy' installed.
Nov 19, 2014
Knock Knock…..Venlo
Nov 17, 2014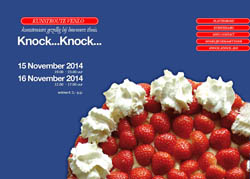 This weekend I participated in the Art-event Knock Knock…. in Venlo. It was amazing. Thanks Ruda, Lil, Ashwan, Hans, Dennis, Paul and all the visitors. I enjoyed the whole weekend.
My 'Spirits' invaded the attic at Ruda's.
November 'White Trophies' on view at ArtUnit.
Nov 06, 2014
Kunstlijn 2014, Haarlem
Nov 01, 2014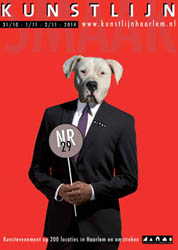 Philharmonie, Haarlem.
'Peacock'
Oct 28, 2014
My special made artpiece 'Peacock' for the Kunstlijn 2014.
'Old sins cast long shadows' at view at the StadsKunstkamer, Cityhall Haarlem
Sep 10, 2014
Spirit Mask No.7
Sep 02, 2014
Spirit Mask No.6
Aug 31, 2014
Previous Page | 3 4 5 6 7 | Next Page page 5 of 36 pages